Serving Authentic Louisiana Seafood, Poboys, & Fresh Oysters!
Come join us for boiled seafood, specialty poboys, salads, wraps, and of course, Gulf oysters just the way you like them!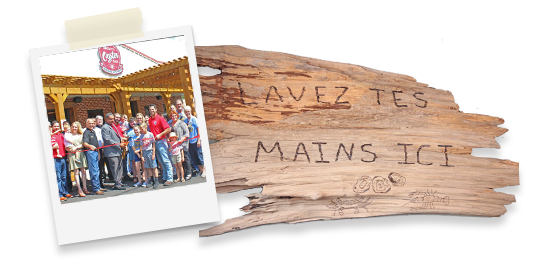 A Note From the Owner of Uncle T's
"We are humbled and thankful to the Scott community for accepting our concept with open arms. Having the support from Acadiana and the surrounding areas is truly rewarding and we want nothing more than to continually reap the benefits of the smiling faces and uplifting comments.
We worked diligently for 17 months to ensure this project was something special for our small community, simply because we wanted to keep the years of history and fantastic memories of this building's roots alive. My family thanks you for your patronage thus far, and we look forward to serving you and yours for many years to come. Cheers!" - Uncle T.
Stay Connected with Uncle T's on Facebook!
See everything new that's happening with Uncle T's! Like us on Facebook to get news, updates, learn about specials and upcoming events!
Contact Uncle T's Oyster Bar